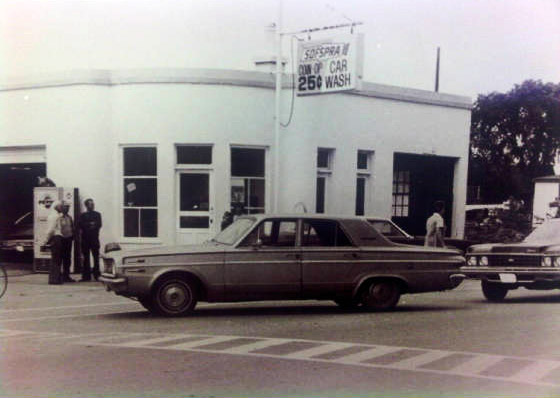 Simon Kingston founded Kingston's in 1956. Simon started in business as a Shell fuel oil distributor for the Chatham and Newcastle area.  He began with only one truck which had six 200 gallon oil tanks piped together for delivery of furnace and stove oil.
His wife, Alma, took care of the home based office answering calls and writing receipts.  In later years all four of Simon and Alma's children, Roberta, Leonard, Weldon and Sandy, joined the business as it experienced continuous growth.
In 1966, Kingston's purchased the Shell garage in Chatham at 47 Cunard Street and eventually turned it into a full service gas and convenience store with a car wash.  In 1972 Kingston's constructed their office on Duke Street as they had outgrown the home based office.  In 1980 Kingston's expanded again as they constructed a gas and convenience store in Douglastown.  1983 brought about further growth as the company purchased the Shell garage in Newcastle and converted the vehicle bays to a convenience store and continued to offer Shell gasoline and diesel fuel.
1996 brought about change as the company left their long-standing affiliation with Shell and began a new chapter by branding all their stations to Petro-Canada and became an independent dealer for home heating oil.  In 2008 Kingston's acquired the Petro-Canada service station on Highway 11 and converted the vehicle bays to a convenience store.  Today Kingston's are operated by the third generation and continue to offer wholesale and retail fuel oil distribution and has 4 gas stations and convenience stores all located in the Miramichi area.
About Kingston's Fuels Ltd.
Kingston's Fuels Ltd. is a full-service home heating distributor offering furnace and tank installation, maintenance and cleaning as well as all petroleum products.  We offer home delivery of furnace and stove oil as well as providing wholesale sales of diesel and gasoline.  We offer 24 hour emergency service for oil delivery and furnace repair.  We also offer automatic delivery, equalized billing, and discounts for senior's and Co-op members.